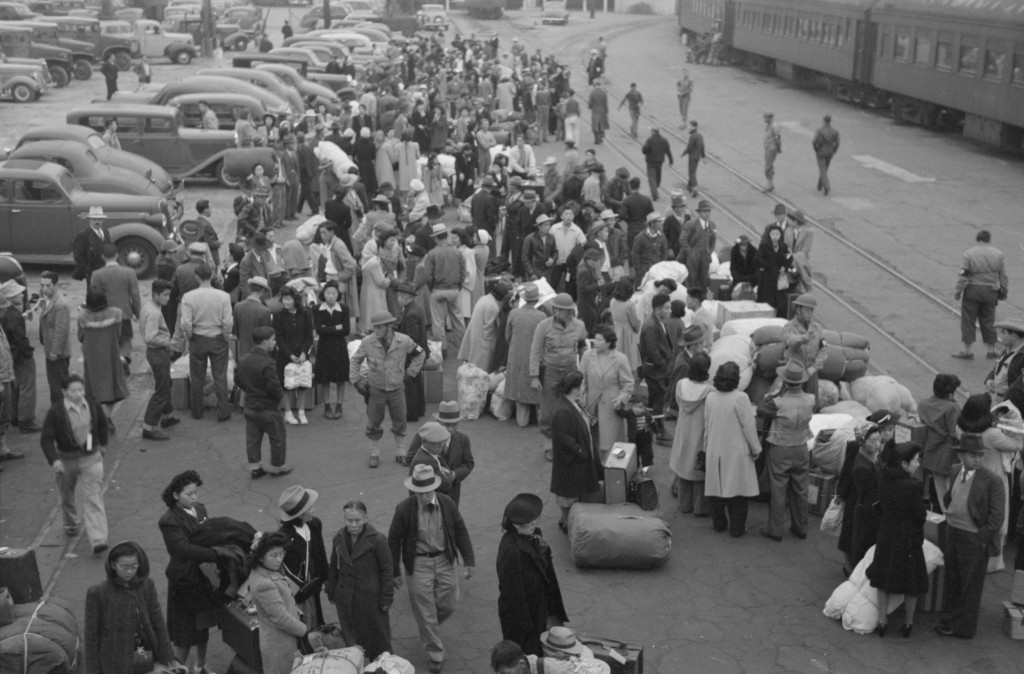 "Uprooted" draws from images of Japanese American farm labor camps taken by Russell Lee in the summer of 1942. Lee worked as a staff photographer for the Farm Security Administration (FSA), a federal agency that between 1935 and 1944 produced approximately 175,000 black-and-white film negatives and 1,600 color photographs.
Many are familiar with the work of Lee's colleague Dorothea Lange, who worked for the War Relocation Authority in 1942. She documented the forced removal and incarceration of Japanese Americans in California. The WRA impounded her nearly eight hundred images. They were made publicly available in 2006.
Lee also made significant contributions to the photographic record of the Nikkei wartime experience. Between April and August of 1942, he took some six hundred images of Japanese Americans in California, Oregon, and Idaho, including rare documentation of farm labor camps. To explore all of Lee's FSA photographs, visit the Library of Congress website.