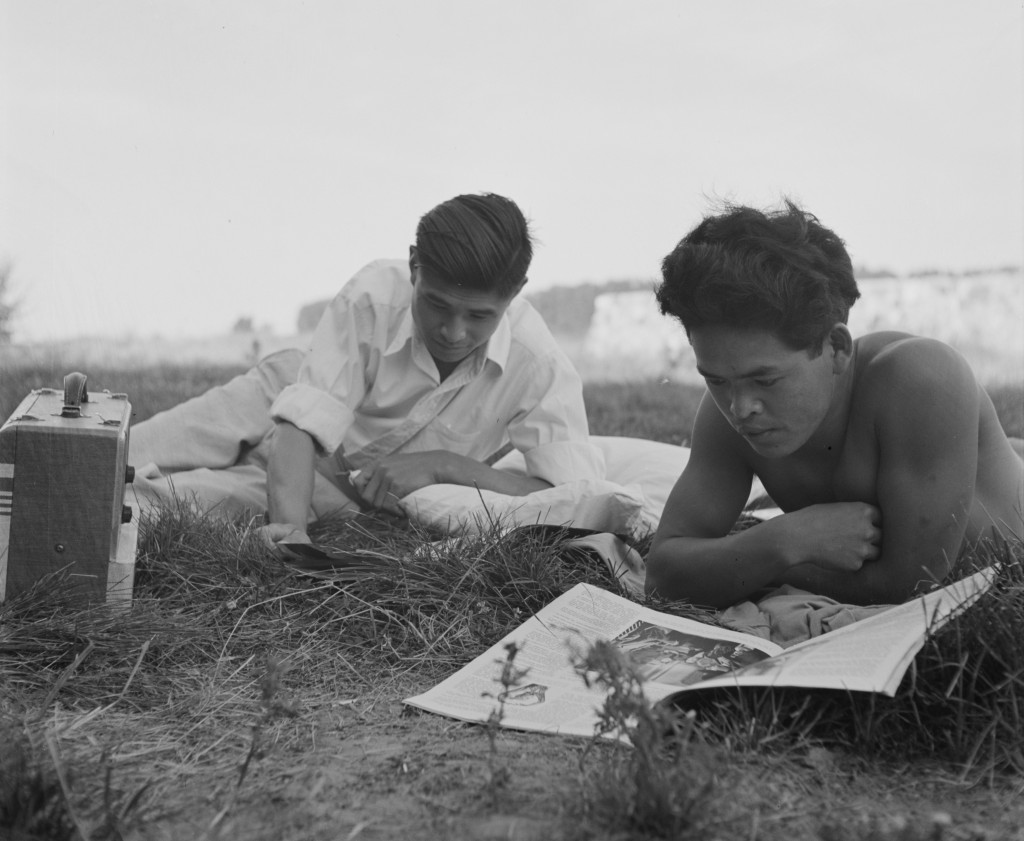 Many books, articles, and digital content have been written about the Japanese American wartime experience. The following are just a small number of resources, but each includes additional information about farm labor camps. For a more extensive bibliography, check out Densho's list of digital and print resources.
Koji Ariyoshi. From Kona to Yen'an: The Political Memoirs of Koji Ariyoshi. Honolulu: University of Hawaii Press, 2000.
Roger Daniels. Prisoners Without Trial: Japanese Americans in World War II. New York: Hill and Wang, 1993.
Densho Encyclopedia. "Nyssa, Oregon (detention facility)."
Densho Encyclopedia. "Oregon Plan."
Densho Encyclopedia. "Russell Lee."
Ed. Louis Fiset and Gail M. Nomura. Nikkei in the Pacific Northwest: Japanese Americans and Japanese Canadians in the Twentieth Century. Seattle, WA: University of Washington Press, 2005.
Louis Fiset. "Thinning, Topping, and Loading: Japanese Americans and Beet Sugar in World War II." Pacific Northwest Quarterly, Vol. 90, No. 3 (Summer, 1999), pp. 123-139.
Zuigaku Kodachi, Jan Heikkala, and Janet Cormack. "Portland Assembly Center: Diary of Saku Tomita." Oregon Historical Quarterly 81.2 (Summer 1980): 149–71.
Clarence E. Mershon. Along the Sandy: Our Nikkei Neighbors. Portland, OR: Guardian Peaks Enterprises, 2006.
Dillon S. Myer. Uprooted Americans: The Japanese Americans and the War Relocation Authority During World War II. Tucson, AZ: The University of Arizona Press, 1971.
Deena K. Nakata. The Gift: The Oregon Nikkei Story…Retold. Portland, OR: Deena K. Nakata, 1995.
Ed. Brian Niiya. Japanese American History: An A-to-Z Reference from 1868 to the Present. Los Angeles: Japanese American National Museum, 2000.
Janet Seiko Nishihara. "Japanese Americans in Eastern Oregon: The Wartime Roots of An Unexpected Community" in Ed. Jun Xing, Erlinda Gonzales-Berry, Patti Sakurai, Robert D. Thompson, Jr., Kurt Peters. Seeing Color: Indigenous Peoples and Racialized Minorities in Oregon. New York: University Press of America, Inc., 2007. 44–58.
Carl Nomura. Sleeping on Potatoes: A Lumpy Adventures From Manzanar to the Corporate Tower. Bellingham, WA: Eramus Books, 2003.
Oregon Encyclopedia. "Oregon Plan."
Oregon State Library. "Life on the Home Front: Oregon Responds to World War II."
Oregon State Library. "Into the Sugar Beet Fields: Japanese American Laborers."
Oregon State University Libraries. Special Collections & Archives Research Center. "Fighters on the Farm Front: Oregon's Emergency Farm Labor Service, 1943-1947."
Allen Say. Music for Alice. Boston: Houghton Mifflin Company, 2004.
John Tateishi. And Justice For All: An Oral History of the Japanese American Detention Camps. Seattle, WA: University of Washington Press, 1984.
Morgen Young. "Russell Lee in the Northwest: Documenting Japanese American Farm Labor Camps in Oregon and Idaho." Oregon Historical Quarterly 114.3 (2013): 360-364.