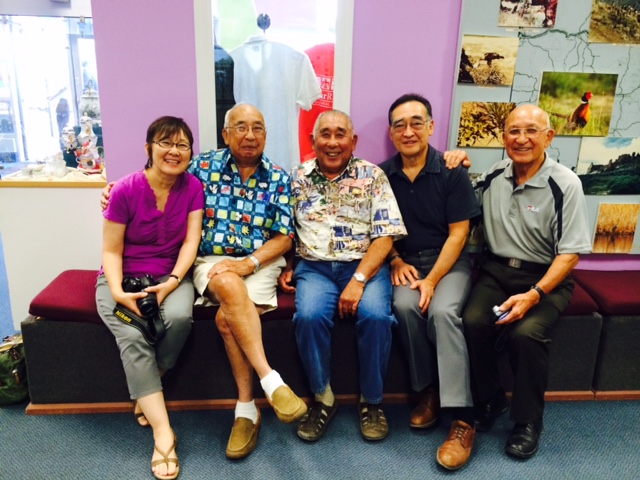 It has been almost a year now since I attended the opening of the "Uprooted" exhibit in Ontario, Oregon, and what I learned there has provoked my curiosity and stuck in my mind ever since. At first, I asked myself why is this at all important to me? After all, I was born a year after the Adrian camp closed and I have lived 68 years just fine with hardly any knowledge of that period. Occasionally, my mom, Kimiko (Fujii) Yamada would give us brief glimpses of her experience, but in no way was it a complete story. Now, with my mom and most other Nisei gone, I am glad to finally learn more about this unique time in our family and U. S. history. I would love to sit down one day and tell this story to my two grandsons.

The "Uprooted" exhibit has given me a rare chance to hear the many touching stories of people in their eighties and nineties before they become silent, and it has brought the history of these Japanese American labor camps to full view so we can all learn a lesson about life from this episode. I would like to teach my grandsons that life will be unjust at times, but what really matters is how resilient you are and how you can rise above any problem. And this is the legacy of these camps and of these people after facing an unjust loss of freedom: how you carry on with dignity and normal living when your best made plans for life have gone out the window.

Most importantly, if not for the expertise and effort of Morgen Young, none of this "Uprooted" story passes on to future generations. It simply fades into time and is forgotten. I assure you that I am taking my entire family, especially the two grandsons, to the exhibit when it reaches Corvallis in 2017. My most heartfelt thanks to Morgen for making it all happen.

- Russell Yamada