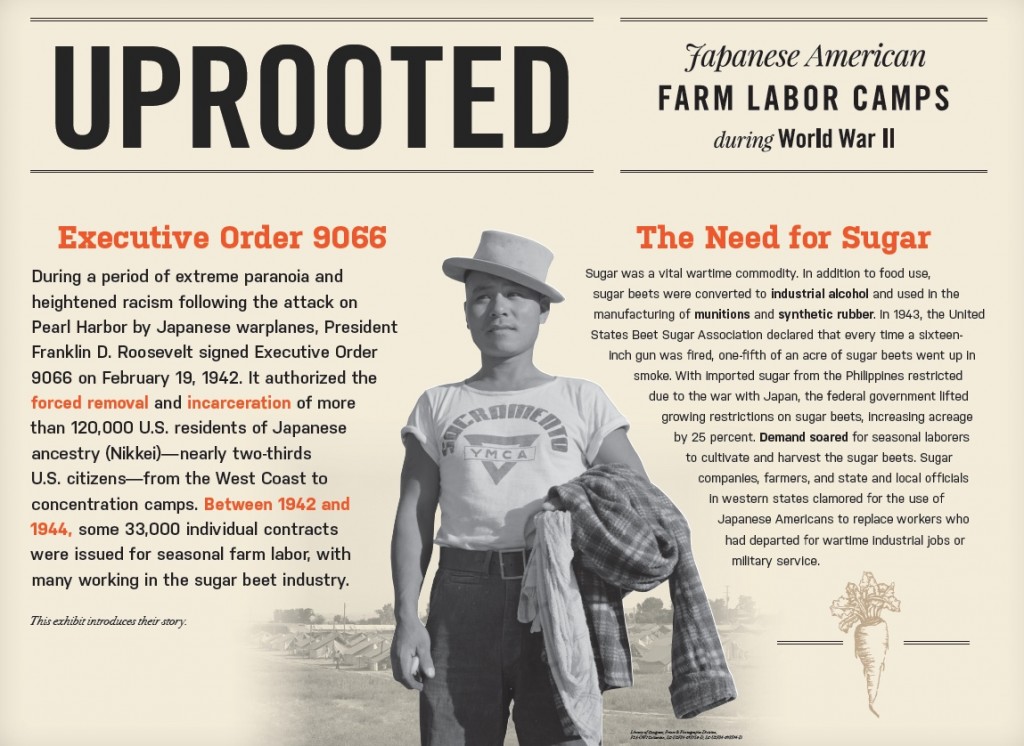 The Uprooted Exhibit is a traveling photography show. With all of its components, it may be too large for some venues, including smaller historical societies and museums, libraries, classrooms, and other community and cultural organizations. We hope to make Uprooted as accessible as possible. If you cannot host the entire exhibit, you can still display some elements from the show.
Here you can download and print the exhibit's text panels. These can be used to host a miniaturized version of the Uprooted Exhibit or to supplement our lesson plans as well as other curricula.
We have the text panels available in English, Spanish, and Japanese. In the traveling exhibit, we printed the English text panels 48″ x 36″ and the translated panels 17″ x 11″.